JT & Team Community Visits
Supercharge your event, community or region through inspiration, insight and powerful engagement with one of Australia's greatest leaders, Johnathan Thurston.
Johnathan Thurston and his JT Academy together with your Council, region, or community – host and facilitate a 2,3- or 4-day visit, focusing and engaging directly with your community, region and/or event.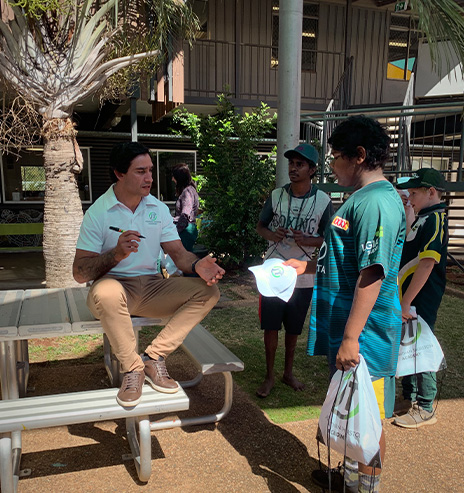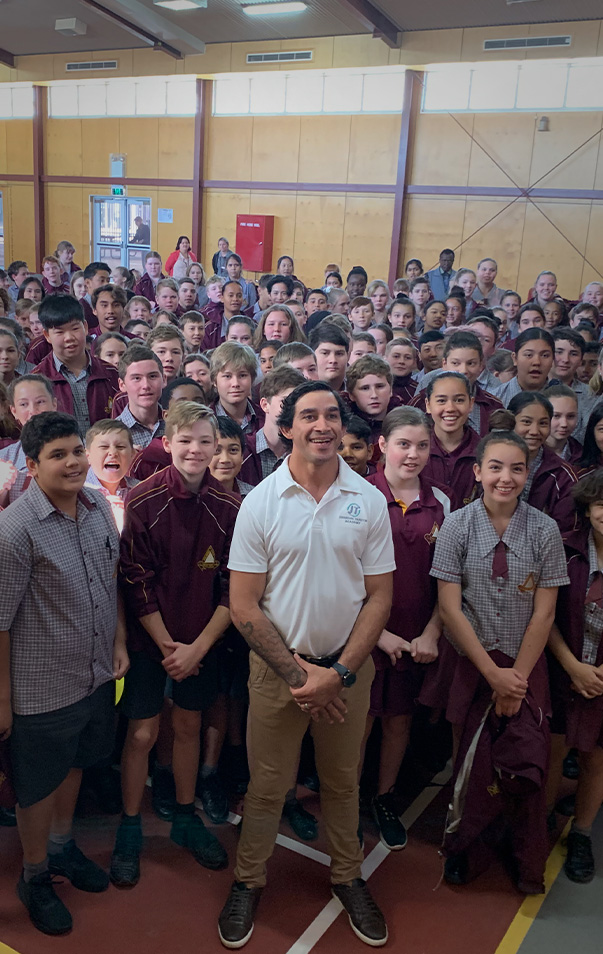 Tailored itinerary and package to deliver desirable outcomes and requirements
Exclusive Johnathan Thurston appearances throughout the entire visit
Community workshops: JTBelieve, JTSucceed, JTWomenToLead, and JTLeadership
All workshops focussing on confidence, courage, self-belief, wellbeing and mental health
Meet & Greet and Photo Opportunities with Johnathan Thurston
JT Signed prize giveaways
Johnathan Thurston prize giveaways from the float at the street festival
Media call, and Marketing across platforms
Marketing collateral / promotional giveaways
JT signed memorabilia for fundraising events
Packages and itineraries are tailored to deliver outcomes and requirements of your event, community or council initiative.
For more information please enquire here: